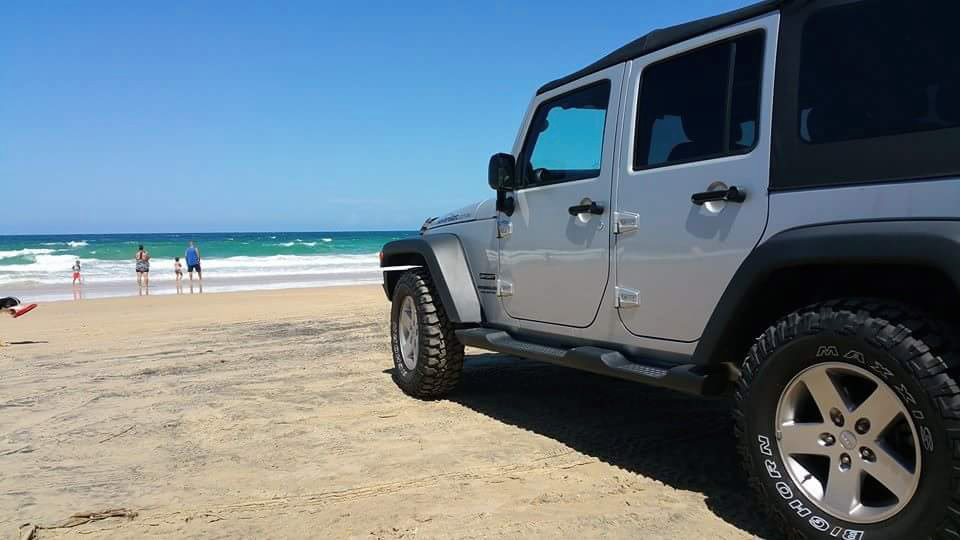 For a long time Craig Smith has been shining the light on Seven Slot Off Road in social media and by word of mouth. We thought it was time we ask Craig a few questions about his new rig and time spent on and off the road.
What far away destination have you and your Jeep travelled to?
I have only had Rocky the Wrangler for just over 18 months, and the furthest we have gone so far is to Bundaberg from the Gold Coast. Using my mothers house at Maryborough as a base camp, we went to Bundaberg, Harvey Bay, Tin Can Bay and Rainbow Beach. One day I hope to be able to buy a camper trailer and head up to the top end for a few weeks!
What route did you take?
We went from the Gold Coast up the Highway to Maryborough then to Harvey Bay, Childers and then Bundaberg.
Did you get lost at all – if so, were there any new discoveries?
No we didn't, because I had my trusty navigator with me……I mean my GPS.
Have you ever towed with your Jeep?
No I haven't, unless you count the time I towed my sons car about 20 feet.
What modifications do you have?
Not as many as I would like.  In the future I would love to get a lift and a rear bar with a tyre carrier, but that might take me a while to save for.  All I have done so far, is have a WARN front bar installed, a 12,000lb winch, 80ch UHF radio, reversing camera, daytime running lights and a Korr light bar, along with 33″ Muddies onto the stock rims that I have plasti dipped black.