SEVEN SLOT OFF ROAD
SUPERIOR SERVICE SPECIALISING IN ALL 4WDS

OPEN HOURS
MONDAY – FRIDAY:
8:00am – 5:00pm
NOW LOCATED AT
3/35 Notar Drive
Ormeau QLD 4208
Seven Slot Off Road provide maintenance, servicing and repairs by qualified Technicians for all 4WD's. We also specialise in:-
Aftermarket parts and accessories
Auto electrical
Restoration
Custom fabrication and fitouts
Engine and body reconditioning
Engine performance and enhancement.
If there is something you are looking for and cannot find it, chances are we can find it for you.
VIEW PRODUCTS

SERVICE QUOTE OR GENERAL ENQUIRY?
Save 20% this month on an EGR System Clean – Emissions and Intake Cleaning System
For diesel vehicles only.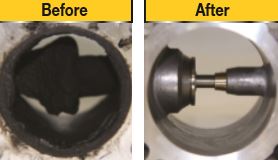 Our Services
Logbook servicing




(maintain your Factory Warranty)

Suspension installation and modifications


(off the shelf and custom design)

4×4 fitouts and recovery equipment
Supply and install of all 4WD vehicle tow bars
Airbag suspension systems

Vehicle interior fitouts




(electrical, seating, draw systems)

Custom fabrication work
Seven Slot Off Road is a business that caters for all 4WD vehicles and passionate 4X4 adventurers alike. Based in South East QLD, the business includes vehicle servicing, parts, accessories, modifications and much more.
Well known brands within the 4 wheel driving realm are also available online under the 'Catalogue' tab and if you can't find what you are looking for, chances are we can find it for you.
WHAT PEOPLE THINK
A very happy Jeep owner
I first contacted Todd about two years ago to discuss Jeeps. I went and met him at his workshop at Yatala where we sat down and discussed Wranglers. Even though he was busy he took time out to talk, after numerous phone calls and visits I finally bought a 2015 Wrangler….

Mark Fraser, Blackheath NSW

All the steering wheel shudder gone!
Hi mate, thanks for the work you did on my Jeep today. The drive home resulted in all the steering wheel shudder (death wobble) gone and no vibration. There is still a slight take up/slop in the wheel, but overall much more firm and responsive. Thanks, greatly appreciated.

Peter Wilkinson, QLD

I didn't look anywhere else!
I have had my previous JK built by Todd and after working with Todd and having vehicles built by him, I know only too well his attention to detail in finishing the project. Be it a service or a full house build, he treats your rig as if it were his own. When I brought a brand new 50k JK Unlimited…

Ryan Lennon, QLD

I am extremely happy with the end result.
Todd and Sarah, thank you so much for your perseverance in getting me the bar that I wanted for my Grand WK2. Todd's workmanship and care in fitting it was first class and I am extremely happy with the end result. I highly recommend Seven Slot Off Road for their care and quality of work…

Darron Johns, Gold Coast QLD
The Jeep brand has evolved in recent years. In a pursuit to maintain its reputation, Todd Avers realised the potential in offering 4WD and off road enthusiasts outstanding customer service that these days seems to be failing. Vehicle owners expect and deserve a high level of customer service and genuine care and Seven Slot Off Road has built its brand based upon this. Todd, together with his Manager Anthony, operate Seven Slot Off Road as a technologically advanced and fully capable workshop, equipped with the latest technology to aid in code detection, diagnosis and repair. A strong Jeep and all-things-automotive background and knowledge base of our fully qualified staff, combined with genuine brand leadership, is what makes Seven Slot Off Road a reliable workshop, for that extra TLC all vehicle owners deserve. All vehicles types are welcome, although Jeep and 4WD are our specialties.